LEARNING ABOUT WHERE I AM       
I will gain more understanding when I realize .  .  .
exactly where I am is exactly where I need to be.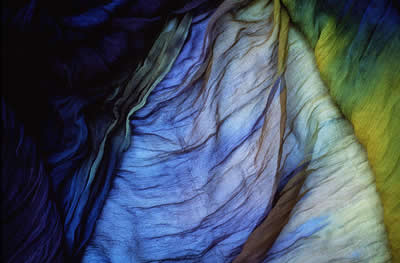 How many days of the week do you spend wondering why you are not further along than you are?  If thinking about it makes you angry or frustrated, you are definitely not on the right track. Exactly where is it that you believe you need to be?  Why isn't where you are just fine?  You can only be where you are, and it is up to you to make the best of it.  You cannot get to where you are going until you have learned all there is to learn about where you are. There are always powerful, insightful, sometimes shocking things we need to know about ourselves.  Those lessons are not over there. The things you need to know about you are right where you are.
While you may think you know it all, there is some reliable information about your beliefs,  your doubts, your stamina and your behavior patterns right where you are sitting. Right under your nose there is something you have forgotten, neglected, resisted or denied.  At your right side, or on your left side, there is a blessing that has not been acknowledged, a hurt that has not been forgiven, a skill that remains underdeveloped or a good you have yet to do. Everything and everyone that is available in the place you are in right now has something to teach you or something to give you.  The reason you may have missed the lessons to be learned, or refused the gifts being offered right were you are, is you are preoccupied with where you want to be.
Until today, you have missed the lesson, ignored the blessings or denied the truth about where you are in life.  Just for today, devote yourself to answering the following questions:  What do I believe about where I am?  What do I think about where I am?  What do I feel about where I am?  What do I tell myself about where I am? In your answers you will find your ticket to the place you need to be.
Today I am devoted to learning all I need to learn about where I am!
From Until Today!   
by Iyanla Vanzant